I've always wanted to pursue my artwork. What better time then now, when I have little more responsibility than a hobo? So, behold! My online art gallery, where I hope to post photos of my latest works. Until this point, the largest drawings I have done (since highschool) were on 8.5x11 sheets of computer paper or bristol board. I am venturing into larger formats and larger ideas. Hope you enjoy them, and I hope there will be much to enjoy.
[click thumbnails for larger views]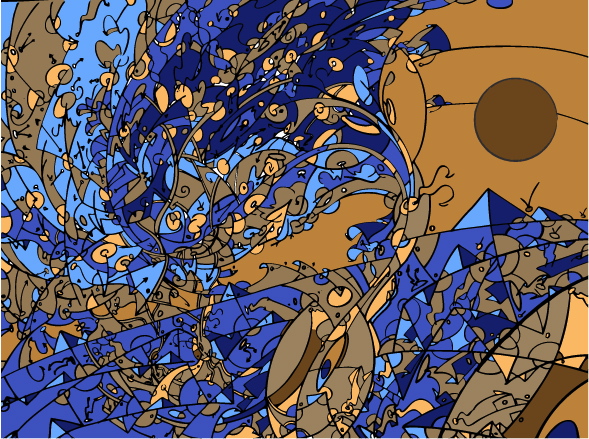 12.08 Seeds
18x24in Ink on Canvas. Digitally colored.
12.08 Hectist 1
18x24in Oil on Canvas.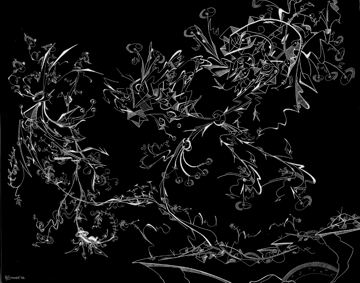 10.06 Think Hammock
8x10in Etching on black clayboard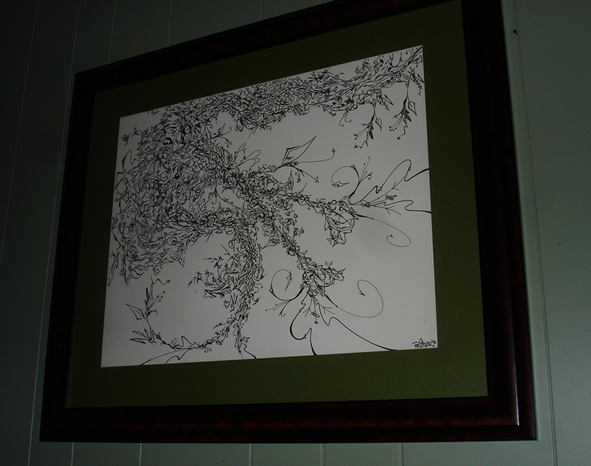 09.06 Grow
19x24in ink on smooth clayboard
(sorry for the bad photos, it's too large to scan and hard to photograph with my digital camera, which is unfortunate, since the image is all about the insane level of detail... I'm not crazy about the composition as it appears from a distance, up close it's pretty neat!)
There are many other drawings in the Drawing Viewer.
---
All content copyright 2001-2006 R.Stover and may not be downloaded, screen-shotted or otherwise taken off this site without permission. If you see something you like/want, please send me an email. Thanks!